Archive for the '101 Greatest Films of All Time' Category
101 Greatest Films of All Time #10 – 1
#10 – Pulp Fiction – 1994
There are very few times in the history of film when a movie is so innovative, so mind-blowing, that it completely changes the game of film-making. 1994 was one of the greatest years in the history of film, and was the year that I seriously started looking at film as an art-form. If you haven't seen "Pulp Fiction" you should be shot dead on the spot. Tarantino's masterpiece.
#9 – Seven Samurai – 1954
It's hard to say if Western's inspired "Seven Samurai", or if "Seven Samurai" went on to inspire the greatest Western's ever made. I suppose it's both. Whatever the case may be it is an epic, historic film. A group of misfits join together in order to save a town from the destruction of bandits constantly robbing and attacking them. One of the first films to embrace the ensemble cast, and the prototype for many films to come.
#8 – L'avventura – 1960
Antonioni's masterpiece, "L'avventura" is a poetic film about displacement. It's a mysterious film that doesn't give you all the answers. A group of friends is vacationing on a boat off the coast of Sicily. They land on an uninhabited island, when one of the females goes missing. She is never found, and we never find out what happens to her. Her friend, who is having an affair with her boyfriend, agonizes over her loss and soon begins to morph into the spitting image of her lost friend. The relationship between her and the boyfriend now becomes defined in different terms, and they must find a new way to deal with their loss. It is one of the most strikingly beautiful films I have ever seen. A woman in trouble is the basis for many David Lynch films, and I seriously consider this the prototype for the majority of his movies.
#7 – Clockwork Orange – 1971
Talk about a game changer in cinema. "Clockwork Orange" was banned in pretty much every country it debuted in and caused gang related violence. People got physically ill during the film, and many walked out, even my own mother as she told me. Now that's my kind of film. It is a film that may glorify violence, but only in attempt to understand it. It is a frightening tale of a society hell-bent on correcting the violent ways of youth, and the extent to which they will go in order to do it. Genius use of Beethoven, visually mind-blowing, and pure ultra-violence.
#6 – 400 Blows – 1959
The film by which all other youth-in-revolt films are to be judged. "400 Blows" captures the pains of growing up, being misunderstood, and the lonliness and isolation of not being wanted, even by your own parents. It is the ultimate film about rebellion. Our young protagonist thinks he has it all figured out, but in the end when he reaches the ocean, he has no idea where to go from there.
#5 – La Dolce Vita – 1960
It is hard to put into words the feeling I got the first time I saw "La Dolce Vita". It was probably the first foreign film I had ever seen, and I was captured by it. It was like a whole different world opened up before my eyes. The film captures the intense nature of the media and coined the term "paparazzi". It is a film about the sacred nature of Rome and the profane behavior that has washed over it.
#4 – The Godfather II – 1974
The ultimate gangster film, and the greatest sequel of all time. The betrayal, the murder, the deceit, and the epic growth of a mob family. Perfection in every sense of the word. If you can find it I highly recommend watching the "Godfather Saga" which intertwines the first and second films together.
#3 – Vertigo – 1958
Hitchcock is the master of suspense, and Vertigo is the height of all suspense films. Jimmy Stewart is amazing as a man who's fears are preyed upon and abused. He is such a driven man though that he will do whatever it takes to find the woman that he lost. He soon begins to lose grip on reality convinced that the woman he has just met is the woman that he lost to suicide. The mystery soon unravels, and history will repeat itself.
Watching a Fellini film is like staring at a fine work of art for a few hours. You attempt to absorb it, and take it in. Like Kubrick, and Tarantino, you can't just watch his films once, and every viewing you will take something different away from his films. "8 1/2" is his masterpiece. A film that attempts to understand the process of making a film. Marcello is a man trapped in the middle of a mid-life crisis attempting to make sense of his life, the women that have surrounded him throughout the years, and trying to make a film that he is no clue what it will be about. It is a moving dream of a film.
"2001: A Space Odyssey" is more than just a film, it is a philosophical statement on the existence and evolution of mankind. I have no doubt in my mind, that it is the greatest cinematic masterpiece ever created. It is a stunning visual masterpiece, and also one of the most mis-understood films ever upon it's release. It was rumored that executives sat in stunned silence after watching the film. They supposedly thought the film was a piece of garbage, and had no idea what the were going to do with it. Kubrick was always misunderstood at first, but he is the greatest film director to ever walk the face of the earth, and time has told us this. You must watch 2001, you must absorb the film, and attempt to understand its magnificence.
101 Greatest Films of All Time #20 – 11
This is the film by which all other dystopian futuristic films is measured by. A frightening look into the distant future. This was recently just re-released in an extended edition that will be coming to select cities. So if you get a chance check it out. I know I will be.
Completely innovative and ahead of it's time. "Citizen Kane" is considered by many to be the greatest film ever made. It's basically responsible for making cinematography one of the most important dimensions of filmmaking. It is a great tale of a man so consumed by greed and the need for success, but in the end he yearns for the simplicities and joy of youth.
101 Greatest Films of All Time #30 – 21
#30 – Psycho – 1960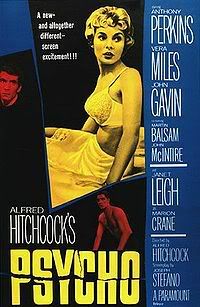 Hitchock was probably the first director to give the "oh shit" twist on a movie, and he does it twice in this one. Janet Leigh dies within the first 30 minutes, and Norman Bates is actually dressed as his mother! Intense, suspense from beginning to end.
#29 – The Godfather – 1972
Classic, classic, classic. The beginning of the greatest gangster tale ever told. It's home to probably the greatest cast ever, and it is shocking to me that it was about to yield the sequel of all sequels.
#28 – Three Colors Trilogy (Blue, White, Red) – 1994
Krystof Kieslowski made these three films simultaneously, and I consider them one huge overlapping film, that's why I'm including them all together. All three are original stories with multiple scenes that overlap within the three films tying them together (this is the same technique he used in his "Decalogue" which I would include on this list except that it was made for TV as a mini-series). "Blue" – deals with a mother who has just lost her famous composer husband, and her child in a car wreck. She attempts to pick up the pieces of her life, and answer questions about the music that her husband left behind. "White" – deals with a man, madly in love with a woman who won't have him, and wants nothing to do with him. It was the comedy of the group. "Red" deals with a woman who comes across a reclusive man. She has the strange feeling that she's met him before. This is the strongest of the trilogy. All three are masterpieces, especially when you put them together.
#27 – 2046 – 2004
It is hard to describe how beautiful a picture 2046 is, or to really understand its genre as well. It plays like a romantic thriller, yet has the feeling, look, and vibe of a science fiction film, and it is a fantastic blend of Asian cinema from the past and what it will become in the future.
#26 – Annie Hall – 1977
Woody Allen can be too much to handle at times, but "Annie Hall" is a must see. It's his best film, and winner of the 1977 best oscar for picture. The film is a fantastic ode to New York City, and it has all of Allen's signatures scrawled all over it. It's funny, but for once has a serious angle to it, that Allen lacked in his previous films.
#25 – Sunset Boulevard – 1950
The film involves a screenwriter, a washed up actress, and a dead body. Classic film noir. The film begins at the end, and slowly unravels the events that got us here. It is an American classic, way ahead of its time, and one hell of a ride from director Billy Wilder.
#24 – The Good, The Bad, and The Ugly – 1966
In my opinion "The Good, The Band and The Ugly" is the greatest Western out there, and Sergio Leone's masterpiece. It is the final film in Leone's 'Dollars Trilogy'. It pits three outlaws against each other, with Clint Eastwood giving one of his finest performances ever as Blondie aka "The Good". It is just not to be missed.
#23 – Rear Window – 1954
The ultimate film in voyeurism, Hitchock was at the top of his game when he made this pic. Jimmy Stewart is fantastic as a man confined to a wheel chair convinced that he witness's a murder in the apartment complex across from him. Even with a broken leg, he is soon hellbent on finding out the truth. Classic suspense.
#22 – Fight Club – 1999
Critics either loved, or completed hated, what I thought was one of the most original films to ever come out. The soundtrack is killer, the digital film-making aspect was groundbreaking at the time, and it's one of the most original stories out there, based off the novel of the same name by my favorite author Chuck Palahniuk.
#21 – Jules and Jim – 1962
I think I fell just as madly in love with Jean Moreau when I saw her, as the two men in the film do. It is a film about desiring something that you can never have, attempting to tame a free spirit, and just wanting to be as close as possible to soak them in….even if they are damaged beyond repair. It is one of the finest films of the French New Wave period, and all films as well.
101 Greatest Films of All Time #40 – 31
We are now getting into truly classic territory. I think every one of these films MUST be seen.
#40 – Die Hard – 1988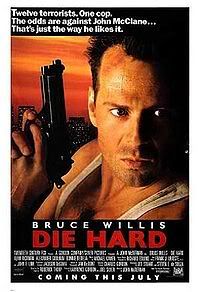 I don't think there is any action picture better than "Die Hard". The film never gets old. Every time it comes on TV I have to watch it. That is the mark of a great film. Action, adventure, and Bruce Willis being a badass.
#39 – Paths of Glory – 1957
This was the first Kubrick film to really showcase his talent as a filmmaker. It is also one of the most understated war movies ever. How far do you go in war? How willing are you to take orders, even when you know they are wrong? "Paths of Glory" asks some hard questions about the ethics of war.
#38 – Alice Doesn't Live Here Anymore – 1974
Ellen Burstyn is extraordinary in one of the most empowering female roles to grace the screen. She is willing to do whatever she can to make things work for her and her son, after her husband is killed in a car wreck. She wants to pack up and move west, but is forced to start working in a small diner when the money runs low. Scorsese does it again.
#37 – The Exorcist – 1973
Nothing says classic like pea green soup being sprayed all over the place. I remember when I was a kid hearing that I shouldn't watch "The Exorcist", probably by my mother, that it was some sort of evil film, which intrigued me even more. The film is completely evil, and completely fantastic. It is one of the scariest films I have ever seen.
#36 – Unforgiven – 1992
For me this is the best Eastwood film out there. It won a shit-ton of Oscars, and in my mind is the second best Western ever made. I don't think there has been a decent Western made since, and after he made it, Eastwood stated this would be his last Western. It seems to be a fitting end of genre picture for him.
#35 – Goodfellas – 1990
One of the greatest gangster pictures ever, and Scorsese's second best film. A masterpiece of early 90's cinema. Great acting, some of the best dialogue to ever grace the screen, and some truly ultra-violent memorable scenes. The film never gets old.
#34 – Solaris – 1972

Andrei Tarkovsky's masterpiece is a tale of isolation, longing, and the psychology of man-kind. A scientist is sent into space to find out what has happened to a crew who is investigating a new ocean planet. When he arrives he finds one of the scientists suffering from hallucinations, that may be caused by the planet below. He soon begins seeing his dead wife popping up everywhere. He try's to keep his wits about him and unravel why all of this is happening.
#33 – Dr. Strangelove (Or How I Learned to Stop Worrying and Love the Bomb) – 1964
The first time I saw "Dr. Strangelove" I don't think I really got it. I just thought people were acting strange. It wasn't till the second time I saw it, many years later, that I understand what a hilarious political satire it is. Peter Sellers is phenomenal in multiple roles, and there are some truly classic scenes as well.
#32 – Rocky – 1976
One of, if not the greatest sports movie of all time. Stallone is pumping on all cylinders, writing, directing, and acting in this emotional powerhouse of a film. Everyone wants to root for the under-dog, and this is the ultimate under-dog movie.
#31 – Night of the Living Dead – 1968
"Night of the Living Dead" to this day is the scariest film I've ever seen. Nothing scares me more than being locked in a house trying to fight off zombies. I still get chills when I catch it late at nite on AMC or another channel. It's also responsible for pretty much every zombie/living dead movie since. A classic.