Archive for the '10 Best Albums of 2010' Category
10 Best Albums of 2010
We are coming to the close of another year, and both 
Spin
and 
Rolling Stone
have come out with their greatest albums of this year poll, so I figure it's time for myself to do that as well.  Now I can't claim to have heard every single album that has come out this year, but I've listened to a hell of a lot.  So this is a list of what I consider to be the best albums of the year.
10)  The Black Keys – Brothers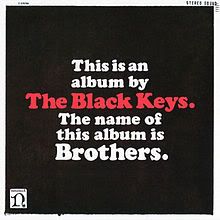 Akron's own band of brothers is back with their most bluesy and and heart breaking album to date. The album starts with an upbeat hand-clapping intro song.  and slowly spirals downward into soulful dissonance. You can hear the destruction of a relationship imploding upon itself throughout the album.
Standout Tracks: Tighten Up, Too Afraid to Love You, These Days


9)  Sleigh Bells – Treats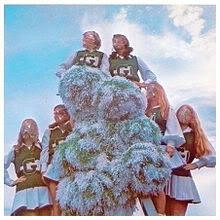 At first listen Treats didn't do much for me at all.  In fact I just passed right over it without even a second glance, but when I came back to it I really fell in love with it.  It's hard edged synth and guitar work with subtle and beautiful vocals layered over the top.
Standout Tracks:  Kids. Rill Rill, Treats


8)  Stars – The Five Ghosts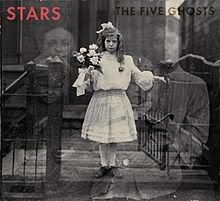 I can only describe the album as beautifully haunting.  Stars straddles the line between straight up alt rock music, and electronica.  It's like watching a car crash in slow motion and waiting for the aftermath.  There is something both fragile yet explosive about the album. It's the dark vs light dichotomy that makes it one of the years best.


Standout Tracks: Wasted Daylight, I Died So I Could Haunt You, He Dreams He's Awake

7)  LCD Soundsystem – This is Happening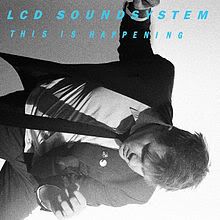 LCD Soundsystem just has the ability to make you get up and want to move, and have a good time.  They also have the ability to take electronic music that can seem stiff at times, and let it run a little loose and wild.  This is Happening is one of their most focused efforts and just spins effortlessly from start to finish.


Standout Tracks: All I Want, Can Change, Home



6)  Mumford &  Sons – Sigh No More



The album was technically released at the end of last year in the UK but didn't see a US release until February of this year so I'm including it.  Southern rock meets Irish folk, the album is a blend of subtle love songs with a powerful kick behind each one.  It's one of the most original sounds I've heard in quite some time.
5)  Crystal Castles – Crystal Castles (II)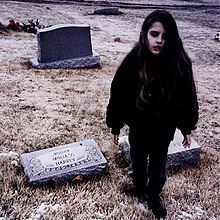 Crystal Castles sophomore release is a lot like Sleigh Bells album Treats with it's hard edged synth drive.  Castles album is a little bit more aggressive with its trance like beats though.  Alice Glass's vocals are really the key to the album.  She's learned how to use her voice as an instrument just like her keyboards, and has expanded upon the 8-bit video game sound they created around their songs.
Standout Tracks: Celestica, Baptism, Vietnam

Ok, ok, say what you will about this sophomore release. I know people have hated this album since it came out, but I also know a lot of people that have loved it as well.  As an album it works to paint this sort of psychedelic tapestry.  I'm not saying MGMT is doing anything new here, but they have created an 'Album' not just a collection of songs.
Standout Tracks: Congratulations, I Found a Whistle, Song for Dan Tracey


3)  The National – High Violet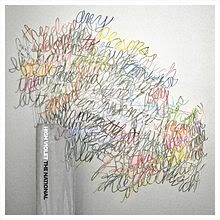 The National has quickly become one of my favorite bands, and especially one of my favorite bands to see live.  High Violet continues with The National's trademark sound, and in this day and age it's hard to define yourself with a unique sound.  They've created a moody, but also upbeat anthemic album.  They're just a fantastic rock band all around, and this effort is focused and a standout.
Standout Tracks: Bloodbuzz Ohio, Conversation 16, Afraid of Everyone


2)  Beach House – Teen Dream



When my friend Ngandu turned me on to Beach House I was instantly captivated.  They are one of those bands that are so simple at first glance, yet so captivating and deep as well.  Teen Dream is a breakout album, and flows effortlessly from start to finish.  It's extremely hard to create a great album, with such great standout songs as well that can stand on their own.  It's just a beautiful poignant album.
Standout Tracks: Zebra, Norway, 10 Mile High


1)  Arcade Fire – The Suburbs



Their's not much more I can say about how great I think this album is.  It's just one of those albums that takes you to a different place, and reminds you about a lot of things you perhaps have been through yourself.  It plays like a motion picture soundtrack to your ears.  Powerful, and transcendent in every way.
Standout Tracks: City With No Children, Suburban War, We Used to wait


Honorable Mentions

Minus the Bear – Omni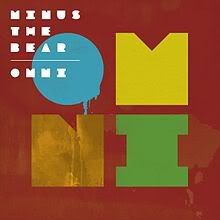 Upbeat math rock, with some funky infusion and swift guitar licks.
An aura of mood music awaits on this release.
The Dead Weather – Sea of Cowards

Mean, aggressive, and just plain weird at times. Great album.
One of the few bands that I feel have been able to capture that retro, 50's, analog tape sound.


5 Most Overrated/Worst Albums of the Year


5)  Peter Gabriel – Scratch My Back



Talk about an ego driven album.  Gabriel covers a bunch of mediocre songs and stretches them out to 6+ minutes of lifeless drivel.

I don't even know what the hell Rogue Wave was thinking with this one.  I'm not sure if it was their attempt and breaking into heavy radio airplay and the mainstream, but whatever it was this falls flat on it's face in every single way.
3)  Jimmy Gnecco – The Heart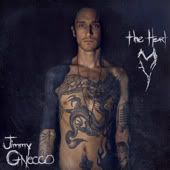 Talk about an ego boost of an album. Gnecco can't hear himself crooning enough as boredom strikes on almost every track of his solo debut.

Half assed, bloated, and ridiculous just like the character it's based off of.  Weezer has become shells of their former selves over the last decade, rarely even hinting at what they once were.
1)  Eminem – Recovery
I am shocked that this is on so many critics best of the year lists.  It is almost unlistenable.  Eminem rants weak rhymes over even weaker formulaic beats as he caters to the lowest form of listener.