Archive for the '5 Worst Albums of 2011' Category
The 5 Worst/Most Disappointing Albums of the Year
I'm sure there were way worse albums released this year (except for my #1), but these are albums that I was disappointed in and thought were just god awful.
5.  Matthew Sweet – Modern Art –
released 9/27/2011
I honestly thought the new Matthew Sweet album was a joke.  Maybe he had to come up with an album to get out of his record contract, so he threw together a bunch of rarities on this piece of garbage.  I was shocked to learn that these were all fresh tunes from him.  A huge disappointment from one of my favorite solo artists.
4.  YOB – Atma – released 9/8/2011



I'm not sure if this is just total garbage or if I just had a really hard time listening to, and understanding why anyone would want to listen to death metal.  I really tried to open up my listening to all forms of music this year, including about 5 or 6 death metal albums, and by far this is the worst.  Screaming, screaming, and screaming.
3.  Fleet Foxes – Helplessness Blues – released 5/3/2011


For me this album is more disappointing then it is bad.  Fleet Foxes first album really took me by surprise, and they did too when I saw them live at Pitchfork 3 years ago. To me their stripped back, mountain song harmonies are diluted and all but gone on this overproduced and boring follow up.  You'll find this on a lot of top 20 lists this year but I'm telling you, it's not good.
2.  Red Hot Chili Peppers – I'm With You  – released 8/26/2011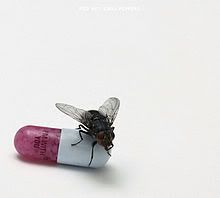 Talk about phoning it in.  Not even sure why they bothered making this album.  Even guitar player John Frusciante bowed out of this one because he knew what a train-wreck it was going to be.  Nothing on here sounds, new, relevant, or like the Red Hot Chili Peppers for that matter.  Boring, dull, drivel.
1.  Lou Reed and Metallica – Lulu – released 10/31/2011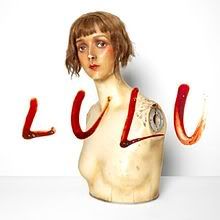 Who's genius idea was it to pair these guys together.  What came out of it was a car crash of disfiguration and bleeding ear drums.  It could honestly be the worst album that has ever come out.  Every song is pushing 8, 9 minutes and may cause severe brain damage to the listener.  Chuck Klosterman summed it up best in his review with this line; "If the Red Hot Chili Peppers acoustically covered the 12 worst Primus songs for Starbucks, it would be slightly better than this."