The 20 Best Films of 2011: #10-#1
And capping it off.  Here were my 10 favorite films of the past year.
10.  13 Assassins
This technically had a late 2010 release in Japan, but had a 2011 US release, so I'm adding the film here.  This is director Takashi Miike's best film since his masterpiece Audition. 13 assassins are hired to hunt down and kill one seriously sadistic dude.  It's got all of the classic samurai film elements to it, along with Miike's extreme violent revenge plot.  The entire last hour of the film is one glorious, beautiful, battle within the confines of a fortified city.  Amazing.
A teenage female assassin is set loose after years of hiding and training in the great white north?  Why wouldn't this be in my top 10?  This is an interesting film in a lot of ways.  There is an underlying fairy tale motif, but it's also a violent vigilante action film.  It's quite original, and really entertaining as well.
My review: Hanna
Terence Malick is a very strange director.  His films are more like philosophical expositions on life.  Tree of Life is no different. I could understand why someone would hate this film, or not want to bother with it, but it really is an interesting look into the theories of life from a grand scale to the small scale.


My review: Tree of Life


7.  A Better Life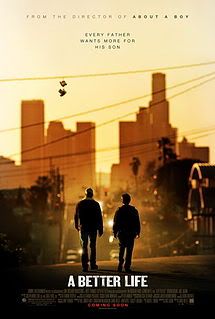 Talk about another film that caught me by surprise.  This film came from the guy who directed the second Twilight film?  It shows how hard it is for illegal immigrants to live and work in this country, and also the consequences of them living in this country.  At its heart though it shows the struggles of a family just trying to make ends meet and better their lives.
My review: A Better Life
Source Code goes to show that you can have an intelligent blockbuster, without dumbing itself down for mass appeal.  Duncan Jones previous effort Moon was my favorite film of 2009, and this one is right up there too.  Great sci-fi fun.
My review: Source Code
Melancholia raises a lot of questions about our way of life, and meaning of life in general.  Along with Tree of Life it is more than just a film to view.  It's one to analyze, and contemplate, and think about.  Lars Von Trier is a master at capturing thought.
My review: Melancholia
Margin Call reminds me a lot like the films Glengarry Glen Ross, Boiler Room, and Wall Street, in form and in structure. It's up there with how good it is in telling a story of the inner working of an investment bank right before everything comes crumbling down.  It all takes place within a 36 hour period, almost entirely in house.  It's a tight, calculating film.
My review: Margin Call
A beautiful yet painful film about love, loss, and family.  Director Alexander Payne can do no wrong, and George Clooney is money as ever.
My review:  The Descendants


2.  Moneyball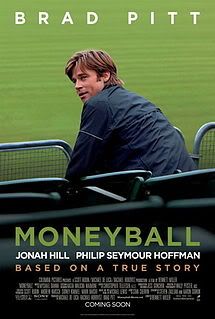 It is very hard to make an interesting sports movie without being redundant.  Moneyball is able to capture the inner workings of baseball while also giving you that passion of a straight forward sports film.  Pitt is great, and its great to see him back at the height of his game.
My review: Moneyball
And my #1 film of the year is…….






1.  Drive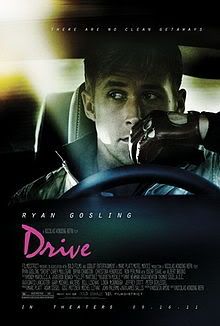 There are only a few films that hit you with a gut impulse.  You fall in love with them, and you walk out of the movie theater blown away and want to see them again immediately.  You feel something different from your everyday average film.  That's Drive. I knew the second I saw it that it was one of the best films of the year.  After thinking about it and contemplating it, and other films I saw this year, I KNEW it was the best film of the year.  Completely fresh.  Completely different.
My review: Drive
Thanks as always for reading, turn some other film fans on to the blog, and I'll keep writing em.